With the launch of our new Business Intelligence practice at MASSIVE ART, we are getting a lot of questions about what Business Intelligence means and why we are doing this now. This series of blog posts will break down these questions and provide a framework for an understanding of how we see the role of BI in our customer market. In addition, the concrete service offerings that MASSIVE ART provides will be discussed in detail, so that potential customers can understand the benefits and opportunities that are being presented, and how you can further engage with our services in your company.
Part 1: Discovery
While there are many definitions of Business Intelligence, I am partial to: "discovering and delivering actionable insight from data."
So what does this mean?
Discovery means that there is usually some work to do to figure out what the relevant data is, how it is currently stored and how it can be applied to a business case. This discovery can come in many forms, including business case workshops, readiness assessments, reviews of existing KPI's and a review of competitive products and projects. The goal of this discovery is not just to find "interesting" data, but to uncover and present those particular data that can provide actionable insight. That is, the data that can drive decisions, whether they are strategic planning or operational choices. The goal should always be to prioritize the use of data and visualizations that can actually make adaptation and change possible, at the time the data is presented.
This perspective can be applied to organizations that are on many points along a maturity curve of Business Intelligence. If you are just beginning this process of insight, you may not even know what your data sources are and how to make better use of them.
Do you have website?
If you do, do you analyze the usage and traffic patterns to drive marketing decisions?
Do I have a Customer Relationship Management system that can be used to keep a master list of customers and opportunities?
Does my accounting system share key identifiers and data with other systems within my company?
Do I know what data represent true value and insight into the status and performance of my business?
Is this data trusted as being relevant and true to other members of my company?
While there are many more questions to be answered, this initial interrogation into the availability and distribution of these key indicators can often provide valuable perspective into strengths and weaknesses in your use of data to drive actionable insight. An important goal of the discovery phase is to celebrate and perfect the things that are working, while identifying a strategy to mitigate and improve the things that aren't providing actionable insight. MASSIVE ART has the deep experience and technical resources to make a rich analysis of your current landscape, which will in turn inform a more productive process for embarking on a journey of Business Intelligence.
Let's embarke on this journey together.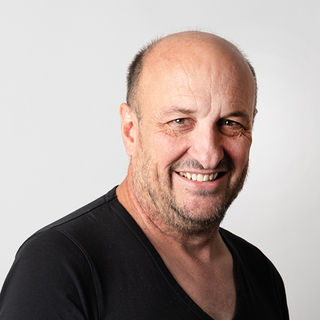 Frank Blau
Senior Consultant & Data Architect
Frank Blau ist Senior Consultant & Data Architect bei MASSIVE ART. Frank bringt viel Berufserfahrung als Business Intelligence Data Architect in grossen amerikanischen Unternehmen mit und ist IBM Champion für Cloud und Blockchain. Für ein Gespräch über Informationsmanagement oder das aktuelle Weltgeschehen ist er immer zu haben.
Schreiben Sie mir