Have you always wanted to know what our developers do in their daily business? Whether you're a customer, interested party or potential applicant, now you can get some insights: Harun answers our question game confidently and tells us about his everyday life at MASSIVE ART. He explains which bugs annoy him the most and what he does to compensate for all the coding he does ...
1. What was your worst bug or a feature that was really hard to implement but just resulted in a small change?
There were a lot of them, I can't define only one. After solving the problem where you only had to for example change one line, restart the program or clear the cache, it makes you very angry, but on the other hand you are happy because you found the solution. What I don't like are the bugs which look easy to solve and then I stay with them for a few days. Generally I don't like to fix bugs which act differently on different devices/systems. (e.g. email styling)
2. What's something that you did outside your comfort zone that you're glad you did?
Going out of your comfort zone is never easy but it is worth it and has to be done to make some changes in your life. I like to risk and fail more than to not try something at all.
3. What's your favourite working segment (Backend, Frontend, Apps, Shops) or favourite programming language?
I had the opportunity to try a lot of segments and I think that every segment is interesting and has something special, but I like to work in the backend and with apps. My favourite programming languages are PHP and Swift.
4. What are you learning right now?
I'm always trying to improve that technology which we use the most for our current projects. Right now I'm learning about Shopware 6.
5. How would you explain your most recent project to a 5yo?
When someone is hungry, he clicks here and gets something to eat.
6. What's the best (physical) environment for you to code in?
I don't like to experiment too much with the working environment or to change it too often. I only need a comfortable chair and enough space, so working in the office is good for me.
7. What moments when you're programming make you think: "Wow, I love my job so damn much!"
The part that you always do different things, working on different projects and always learning something new. So there are hardly any moments where you can say that it is boring.
8. What's one conference you'd like to go to but haven't been to yet?
I heard a lot about the WeAreDevelopers conference and I would like to visit it. Every conference gives you a new experience.
9. Its end of the work day – what are you going to do?
Going to basketball practice or doing some sport. After sitting the whole day I'm trying to be active, that is the best way for me to rest after a long day.
10. Code generation or writing everything manually?
Normally I'm always trying to do it manually thinking I will do it faster, but code generation is a great thing. Maybe you save some time at the beginning by writing the code manually but on long terms it's always better to use the code generation.
This blog article is exceptionally written in English, as Harun codes and speaks in English.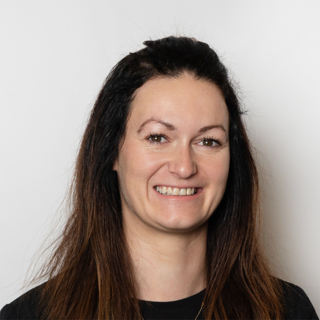 Myrthe Liebschick
Texterin
Myrthe ist Texterin bei MASSIVE ART. Ihren nicht zu überhörenden Dialekt lässt die Bregenzerwälderin in ihren Web-Texten aussen vor. Stattdessen widmet sie sich Keywords, treffenden Headlines und na klar: Blogs, blogs, blogs.