Main

Webdesign

Trends

for

2018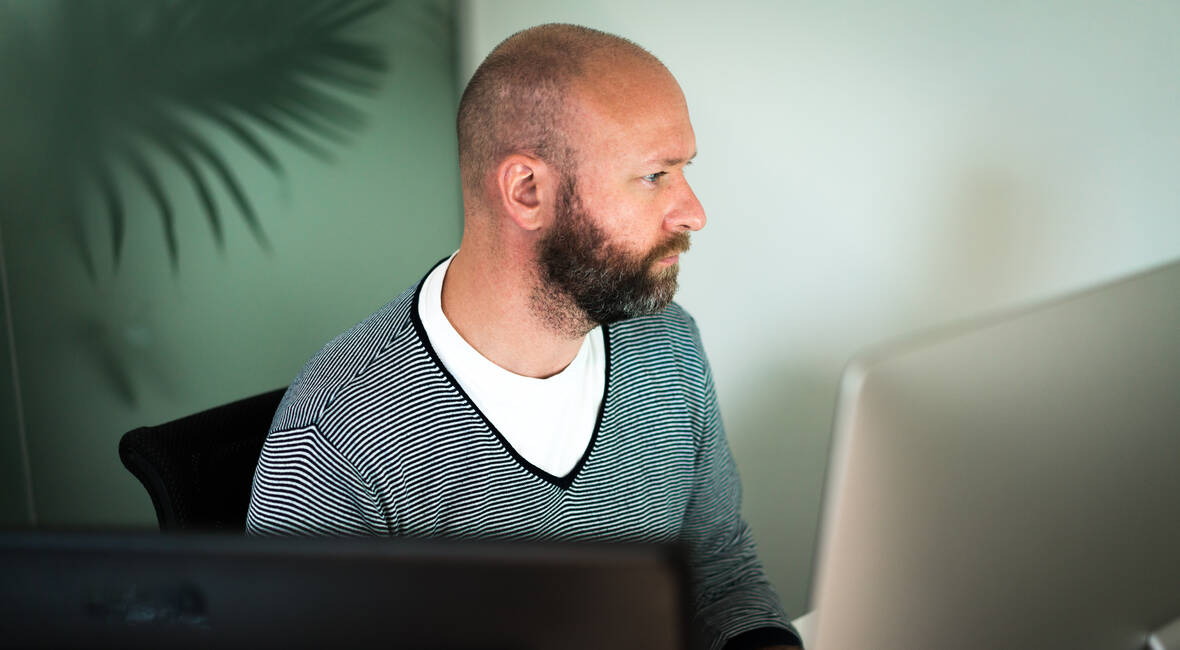 Here at MASSIVE ART, the new year has begun full of new and exciting news. 2018 will be all about growth and continuous improvement: a new office in Vienna, bigger and better projects, and wider commercial reach... We're all up for the challenge and need to continuously improve our skills and stay up to date with all the new trends and innovations.
Although many of the web design trends in 2018 are similar to ones of the last couple of years, that doesn't mean it's time for us to slack off. Never! The technologies we use and the knowledge of what users want and how they behave evolve continuously. And we need to be able to create websites that are user-friendly, clear, innovative (but still consistent with our clients' corporate guidelines), adaptable to every device out there, and yet simple and beautiful.
The following design trends for 2018 could help us achieve this goal:
1. Bright and bold minimalism
Brighter colour schemes seem to be a design trend that wants to stick around. It was a big part of Flat Design and equally important to Material Design. Now, however, colours may include excessive saturation and even brighter shades, that are being combined with bold, big and custom typography. With increasing screen resolution, minimalism doesn't have to be boring. So with big fonts and vibrant colours, 2018 will be a fun year for easy to use yet interesting online interfaces.
2. Asymmetrical grids
After the revolution of the responsive design movement of the 2010s, designers were able to build sites that adapt to different devices by rearranging its content and elements to fit each and every screen dimension. This meant certain visual constraints and layouts started to look too "blocky". Now, with new technologies and the motivation to create new visual effects, these "rules" are being questioned and broken. Designers are experimenting with unusual grids and using asymmetrical balance as a way to surprise and delight.
3. Videos, animations, and illustrations
While browser technology advances, websites move away from static images and find new ways, such as videos, animations and illustrations. Users are attracted by personalisation and differentiation and end up having more engaging experiences. Information is translated in a more efficient way and help brands tell their stories. Expect to see this kind of content in multiple areas of a website, instead of the typical main page header.
4. Organic and oblique shapes
Card-based UIs have been around for several years now, but the sharp-edged and right-angled cards, input boxes and profile avatars from before have all been aggressively rounded up. But it's not only these primary elements that are becoming more and more organic. Backgrounds now often show large, colourful blobs and dramatic diagonals. This, however, doesn't mean that the right angles are gone for good. We are seeing several websites successfully combining straight-lined, geometric elements with more fluid and organic shapes.
Conclusion
2018 will be a very interesting year for web design. Some very creative websites will pop up and all these trends will continue to evolve. There are, of course, many other trends that could have been listed here, but these forces above have made, somehow, the biggest impact. But that doesn't mean you necessarily should be designing sites that incorporate these trends because it could be that they simply do not apply to your clients' positioning or visual guidelines, for example. No worries! Even so, it's nice to keep up and know what's going on. If you can, however, try them out and help our industry stay fresh and motivated.